Julian Sands Net Worth: How Rich is the British Actor Actually?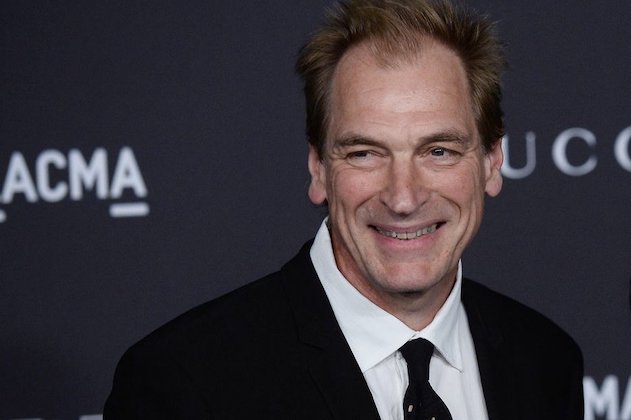 Julian Sands is an English actor who is best recognized for his amazing performances in the movies The Killing Fields, Arachnophobia, and Leaving Las Vegas. Additionally, he is recognized for his role as Vladimir Bierko in the action drama series, 24. As of 2023, Julian Sands net worth is estimated to be around $3 million.
Who is Julian Sands?
| | |
| --- | --- |
| Full Name | Julian Richard Morley Sands |
| Date of Birth | January 4, 1958 |
| Age | 65 years old |
| Born Place | Otley, West Yorkshire |
| Profession | Actor |
| Net Worth | $3 million |
| Wife | Evgenia Citkowitz |
Julian Sands is an actor from England. He has worked in over 130 movies and TV series since 1982. Sands portrayed recurring roles in many TV series such as A Married Man, Lipstick Jungle, Crossbones, Bollywood Hero, Rose Red, Will, and Banshee.
Julian Sands was born in January 1958 in Otley, West Yorkshire, England. His mother's name is Brenda who raised her kids alone after her divorce. Sands has a younger brother named Quentin who was selected as Britain's Sexiest Man of 1998 by She magazine. Regarding his study, Sands studied at Lord Wandsworth College.
Julian Sands Net Worth & Career
Julian Sands started his movie career by appearing in a supporting role in movies such as Oxford Blues and The Killing Fields. In 1984, he also made a cameo appearance as a Greek soldier in a BBC TV adaptation of the fantasy novel, The Box of Delights.
In 1985, he portrayed the romantic lead in the movie "A Room with a View". Along with that, he also appeared in the psychological horror movie, Gothic in 1986. Following the success of two movies, he decided to move to Hollywood and there he would appear in American movies.
Sands eventually received a title role in the 1989 horror movie, Warlock. Following that, in 1993, he appeared in its sequel, Warlock: The Armageddon. He also appeared in prominent roles in the movies Arachnophobia, Leaving Las Vegas, and Boxing Helena. In 1998, he appeared as Erik, aka the Phantom in the horror movie, The Phantom of the Opera. In 2003, he appeared in the action-comedy movie, The Medallion opposite Jackie Chan.
Besides appearing in movies and TV series, he has provided a voice for the character, Valmont in the Jackie Chan Aventures cartoon series. Julian also gained fame for appearing as Doci of the Ori in the military science fiction series, Stargate SG-1.
After that, he portrayed the role of a college professor in the first season episode of the drama series, The L Word. Likewise, he appeared as a Jor-El in the superhero series, Smallville. Sands continued to show his outstanding performances in the TV series, Bollywood Hero and Person of Interest.
The British actor appeared onstage in A Celebration of Harold Pinter at the Edinburgh Fringe Festival in August 2011 The theatre play was directed by actor, John Malkovich. Sands received a positive response for his performance in A Celebration of Harold Pinter. In 2011, he appeared in the mystery thriller movie, The Girl with the Dragon Tattoo. Following that, he provided his voice for the character of DeFalco in a video game, Call of Duty: Black Ops 2. 
Julian Sands' Wife & Personal Life
Julian Sands was married twice and has three kids from his two wives. He was first married to a British Journalist, Sarah Harvey. Sands tied the knot with Harvey in 1984 and separated with a divorce in 1987. He has a young son from his first marriage. Then, he exchanged wedding vows with a journalist, Evgenia Citkowitz in 1990. Sands shares two daughters with his second wife.
Sands has been missing for almost a week since January 13, 2023. He went missing in an extremely dangerous California mountain range where the police reported the death of two hikers in recent weeks.
Sands was reported missing by his family members on Friday, January 13. He reportedly disappeared during a trek in the Mount Baldy area of Californian's San Gabriel Mountains. The officers tried to search him on Saturday. Nevertheless, they had to abandon his search due to a storm. The investigation is still going on and the officers are still conducting an investigation process to search his whereabouts.
Julian Sands Net Worth
According to Celebrity Net Worth, Julian Sands' net worth as of 2023 is estimated to be $3 million. He has been able to accumulate a whopping amount from his acting career.
Julian has been a part of several Oscar-nominated movies including a 1985 romance drama movie, A Room with a View. In 2013, he received a nomination for Outstanding Solo Performance at the 58th Annual Drama Desk Awards.