Tinx Net Worth: How Rich is TikTok Star Christina Najjar Actually?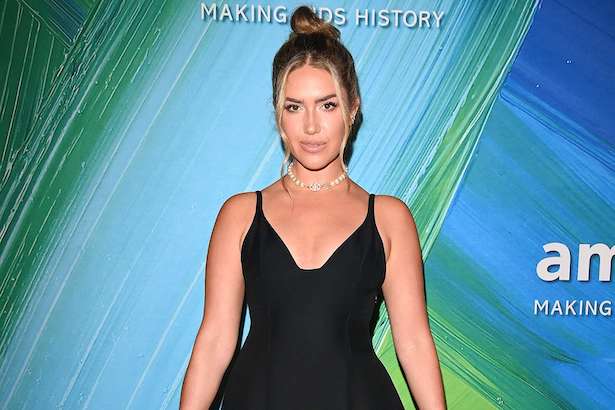 Tinkx is an American TikTok celebrity best known for her content around dating services. She is also known for making content on starter packs for rich moms. As of 2023, Tinkx net worth is estimated to be around $1 million.
Who is Tinx?
| | |
| --- | --- |
| Real Name | Christina Najjar |
| Date of Birth | September 19, 1990 |
| Age | 32 years old |
| Born Place | Washington, D. C. |
| Profession | TikTok star |
| Net Worth | $1 million |
| Boyfriend | Sansho Scott |
Tinx is a rising TikTok star and content creator from Washington, D. C. She has dubbed herself, TikTok's older sister for providing advice about relationships and mental health. Tinx started posting on TikTok during the COVID-19 pandemic in the summer of 2020. Within a year, she gained over a million followers on the social media app.
Tinx was born on September 19, 1990, in Washington, D. C. She grew up in London where she studied at an all-girls school. Tinx was 19 when she shifted places to California. There, she attended Stanford University and studied English literature and creative writing. Later, she received a fashion journalism master's program degree from Parsons of School of Design.
Tinx Net Worth & Career
View this post on Instagram
Tinx started working at Gap Inc.'s retail management program after completing her University graduation. She opened her TikTok account in 2020 during the COVID-19 pandemic. Surprisingly, she gathered over a million followers on the social media app within a year. Tinx made content about a variety of topics including mental health and romance.
Tinkx was also dubbed the older sister of TikTok for her honest advice on relationships and mental health issues. She also made content on starter packs for rich moms and dating advice. While talking about her content on rich moms, she said that it's half satire and half aspirational and also stated everybody hates the rich mom.
Tinx released her rich mom brand apparel line called Rich Mom Gear in January 2022. After a month in February, she signed up with the broadcasting company, Sirius XM to launch the podcast called It's Me, Tinx on Stitcher Radio. She also hosted the radio show, It's Me, Tinx Live on the SXM app, and Sirius XM Stars.
Tinx came up with her stage name after watching the comedy movie, All I Wanna Do in 1998. The movie stars, Monica Keena as Tinka Parker, a troublemaker who could talk to boys. She eventually adopted the name as her more confident alter ego.
In her videos, Tinx often talks to her followers like she would speak to a friend. While talking to a news outlet, Tinx stated that she has been obsessed with rich moms for many years. She also thinks that rich moms have the most fascinating and wonderful culture.
Tinx also used to do little funny and rich mom outfits on her Instagram stories before she had followers on the social media platform. In the beginning, she didn't know that anyone would care about rich moms. However, later she found out that everybody was interested in them. Tinkx also has rich mom consultants that she pulls in for each of her clients.
Tinx's Boyfriend & Personal Life
Tinx was in a relationship with her ex-boyfriend, Sansho Scott, a photographer. On March 1, 2023, the TikToker confirmed that she and her photographer boyfriend have broken up. Tinx stated in the life update clip that she no longer has a boyfriend. Later, her ex-beau reshared her post and wrote, "For those in my DMs, nothing but love and respect for each other.
Tinx and Sansho's dating speculation begin in 2022 after they showed subtle signs of support on social media. They were also seen posting Instagram comments on each other posts. However, she has not been quite open about her private life. She even mentioned in an interview that she is all about multiple mini-soft launches.
Tinx Net Worth
| | |
| --- | --- |
| Year | Tinx Net Worth (estimated) |
| 2020 | Not Available |
| 2021 | Not Available |
| 2022 | $600,000 |
| 2023 | $1 million |
Tinx has earned an estimated net worth of $1 million as of 2023. She has amassed a whopping amount by making content on TikTok. The 30-year-old TikTok star is well-versed in all things about pop culture and also delivers solid dating advice. In her videos, she also makes fun of herself and has even written on her bio, "ur the oldest girl on TikTok & u live in Los Angeles."